Creativity Coaching
inspiring the love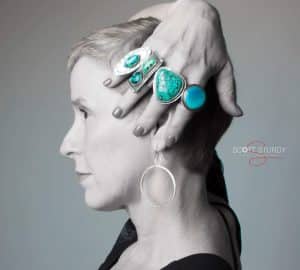 Studio3 Creativity Coaching:
Learning to Live a Joyful Creative Life
"Every child is born an artist. The problem is how to remain an artist once they grow up." – Pablo Picasso
To live a creative life, we must deliberately design a balanced life; equilibrium between the physicalities of our life and the power of our creative spirit. Our mind, body and creative spirit equally deserve time, love and attention, yet most of us find it challenging to give each part of us what we need to live an abundant, creative and joyful life. Endless responsibilities, lack of time and the powerful inner critic can successfully block creativity, leaving the artist in us depressed, shut down and frustrated.
Through Studio3 Creativity Coaching learn how to balance a busy life with a creative life. During a 7-session course of activities, practices and personal coaching, learn how to let go of your inner critic, make friends with your inner muse, schedule your life to allow creative time, let go of things that may be holding you back, set boundaries, identify and address goals and cultivate creative support.
Creativity Coaching provides you with 7 Lessons or practices that you complete at your own pace. These lessons have been designed specifically to address and work through the blocks that inhibit a joyful creative life. Between each lesson you will be offered a personal coaching session with Sherri by phone or Zoom. Utilize unlimited email correspondence to answer questions or discuss subjects that may arise during lessons and/or between personal coaching sessions.
Studio3 Creativity Coaching- $125 per month.
(Payments are non-refundable and non-transferrable).
Lesson 1 begins when coaching is purchased.
Purchase your first coaching month HERE.
With Studio3 Creativity Coaching, learn how to love and effectively cultivate the beautiful artist inherent within you.
Thank you for taking this journey with me!
*****************************************************
Sherri Burch has been a practicing jewelry artist for 34 years and teaching jewelry arts for 23 years. She currently owns and operates Studio3 School of Jewelry Arts. She has also taught jewelry arts at both Haywood Community College and Tryon Arts & Crafts School.
Sherri has been professionally working in the field of counseling for 15 years as a Certified Substance Abuse Counselor. She has a regular yoga practice and acquired a 200 hour yoga teacher certification.
Sherri has been teaching and studying creativity for many years. Working full-time, caring for elderly parents and running a successful jewelry arts school has challenged her to find ways to stay inspired, creative and productive.
Through years of practice, study, and experience, she created the Studio3 Creativity Coaching lessons to help others find a balance between their busy lives and their creative spirit.
Testimonials
Creativity coaching has opened up many avenues and diverted the mental blocks that all too often we create for ourselves. The daily practice of meditation and journal writing opens our  minds to generating thoughts and soothing the fear of possible failure. The weekly lessons reveal your innermost desires, fears and hopes for your future. You address each issue as you're forced to listen to your loving inner muse. As you take an honest look at yourself, you develop methods to remove the mental blocks which you encounter and you devise a plan to separate the good from the bad. You promote good habits and lift the veil which obscures your creative vision. Reaching each goal encourages you to continue the hard work because the benefits are extraordinary. I would recommend creativity coaching to anyone who desires to create from the heart. ~Cheryl S.
Sherri is a talented artist and a dedicated teacher. Creative Coaching is a summary of Sherri's experience as an artist and a personal counselor. These sessions provide a comprehensive guide that gives you practical knowledge to take you and your art to the next level and realize your full potential as an artist. If you have goals for your art and are hitting road blocks, take the Creative Coaching Class. Sherri has not only created art business lessons, but most of all life lessons. No matter what your goals are, these sessions can help you reach them. I personally recommend taking Creative Coaching! ~Jimmi B.